itsme has been downloaded with great enthusiasm since its reveal on May 30th. More than 10K accounts have been created on day one but itsme suffered from a technical problem for new enrolments on May 31st. It didn't impact the existing accounts however. As of June 1st, everything was fixed so new enrolments could happen again.
In the process, a lot of questions were raised regarding itsme and the itsme login on EnCo. Being one of the first websites to fully integrate itsme login; we wanted to shed a light on the most frequent issues related to itsme.
Identify your issue
First of all, did you create successfully your itsme account?
If yes, your name should appear this way (see picture below) when opening itsme app: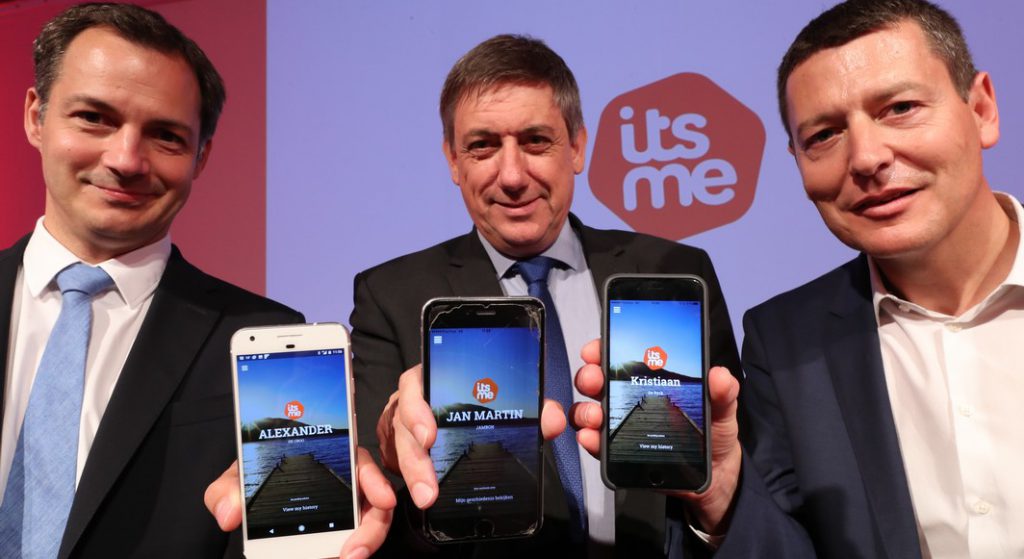 If not, then you haven't created your itsme account yet! It's time to do so!
You experienced an issue when creating an itsme account?
Itsme is not yet available for all configurations.
Rooted or Jailbreak phones are not allowed to use "itsme" as well as phones equipped with Antihook programs.
Also legacy phones (non smart) are not yet supported as you need to be able to install "itsme" app on your phone. Legacy phones will be supported soon.
Registration via eID will be available in the coming weeks.
For all other issue, feel free to contact itsme support via www.itsme.be or call 026573213
You experienced an issue when using "log in with itsme" on EnCo?
You were able to install and set up your itsme account on your smartphone but then you experienced issues while login on enco?
We identified 2 bugs that will be solved soon:
-Some users have to configure their email manually
If your bank is KBC or BNP, your email is maybe not properly transferred to the app. You ll need to do it manually. In order to configure your email:
Go to the menu > Identification details > type your itsme code or fingerprint
Go to the contact details section > modify email > fill in your email address
-Be fast to avoid time out issues
For the time being, time out due to the lack of a specific input will lead you to an ugly splash page.
Be aware that:
You have 3 minutes to confirm on itsme app. When you clicked on "log in with itsme", fulfilled your phone number and clicked on the "send" button, you have 3 minutes to confirm via the app.
=> After this delay, you just have to relaunch the procedure to achieve it.
You have 15 minutes to link your new itsme account with an existing account. When you receive the email after saying you want your itsme account to replace your enco login, you only have 15 minutes to click the link within the email generated.
=> After this delay, you just have to relaunch the procedure to achieve it.
For all others issues related to EnCo, feel free to contact us via the support button on enco or via comments on this blog post or, even, via our social networks : Twitter / Facebook
We are very proud to be one of the first website to propose itsme login . Although it is new and still work in progress. We believe strongly in itsme and support it in every possible way. Much more will be announced for the developers in the coming months so…  stay tuned!