EnCo was at DevFm 28 in MIC Belgium (Mons) to offer a deep dive on the specificity of the LoRaWAN Network. A great experience we wanted to share with you!
devFM #28
The DevFM's, hosted at MIC Belgium (Mons), are tech conferences organised every month on the first Monday evening (FM). DevFM's are afterwork events organized in a chilling atmosphere with experienced speakers, followed by beer and pizza networking. A DevFM usually goes around new technologies, feedbacks from experienced users.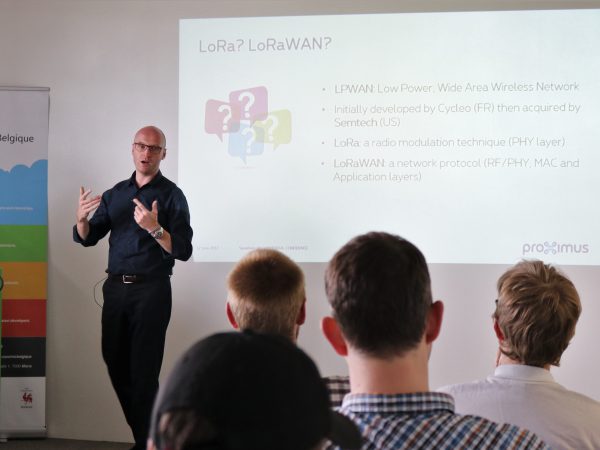 Let us introduce you to LoRaWAN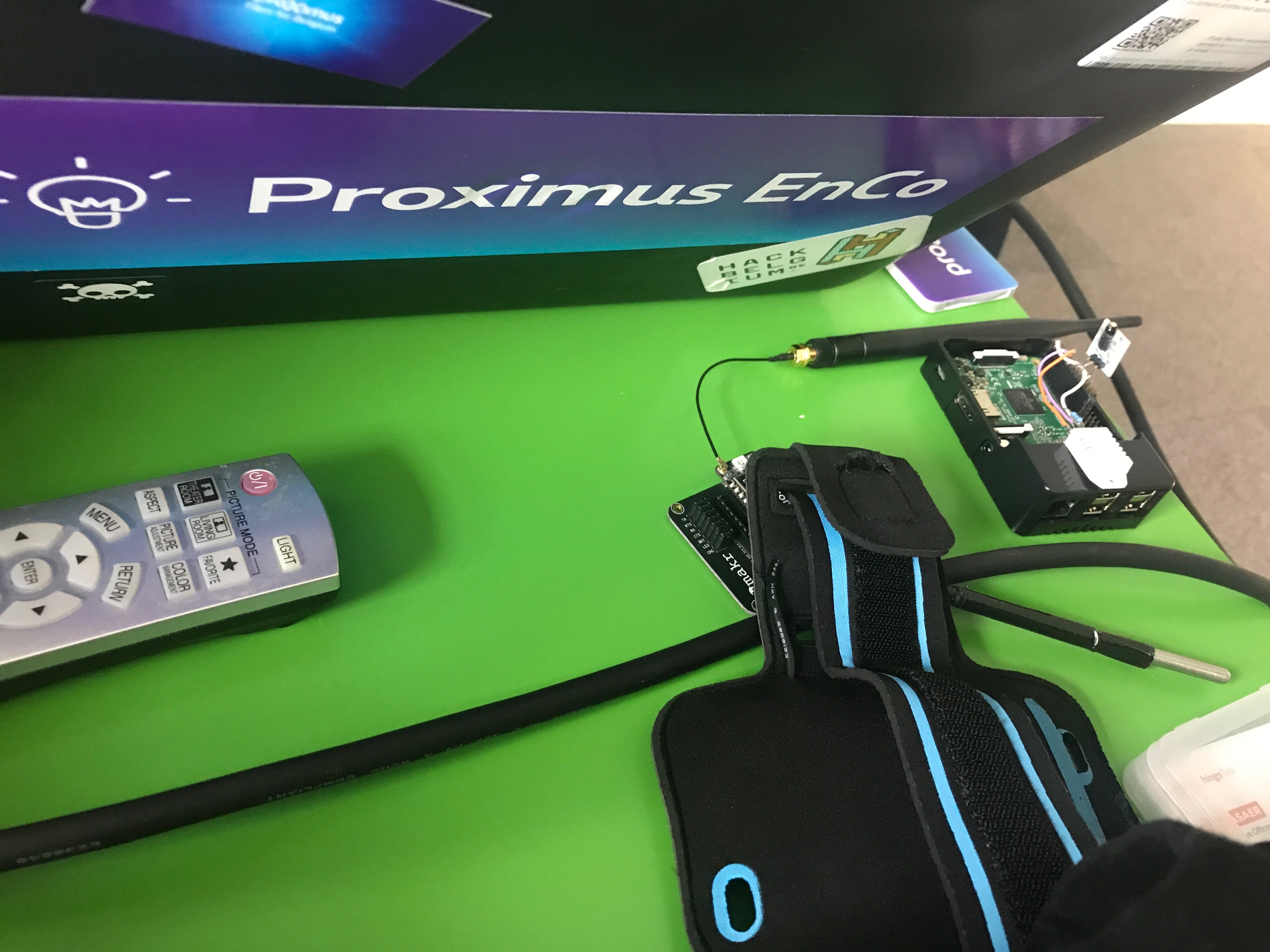 IoT is everywhere and concerns a broad scope of solutions. The same goes on with connectivity. You can build IoT solutions using WiFi connections, 3G or USSD for instance. But when it goes over a specific IoT connectivity, LoRa is pretty much unavoidable! Gianni Manderioli, Innovation & Business Development Manager at Proximus EnCo, gave an introduction over LoRaWAN and EnCo to developers willing to build innovative solutions.
The second half was dedicated to demos with Henry Boutry, Partner Manager & passionate maker! He offered the audience a guided tour on enco.io. He also showcased an Augmented Reality demo we built in partnership with Curious Craft, a young team of Video Games and Gamification committed developers. The application will soon be available for developers. It will enable the visualization of IoT sensor data in augmented reality so then you can see values popping out of the very connected thing!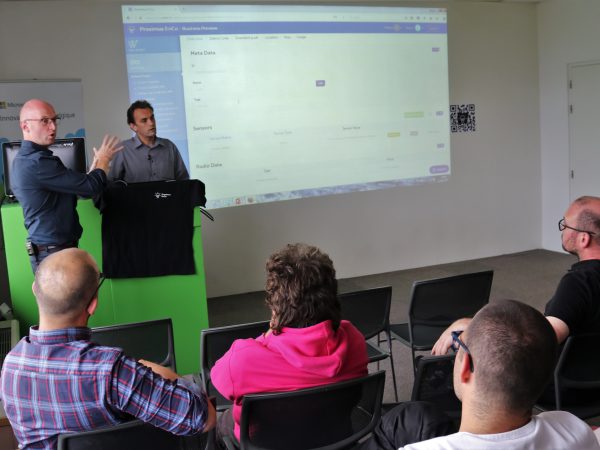 And finally … Beers and Pizzas Networking !
The presentation was followed by a networking session around Pizzas and beers. We had a really great evening with an extremely good audience genuinely interested in building IoT solutions with EnCo. For sure we ll be back!