After weeks of discussions, now let's get concrete! Hack Belgium is coming in May, from the 4th until the 6th… You want to learn more about it? Well, let's meet on February 2nd at Hack Belgium launch party!
Hack Belgium has huge claims.
It's going to be THE biggest digital festival & self-describes as a "massive hack festival to build a better Belgium". You can have a complete view on the concept HERE. It will go around 15 main challenges, the "Herculean Tasks", to hack. You can have a full view on those HERE. EnCo will be there as a tool to address the Herculean tasks and as a case to inspire the very transformation of Belgium.
What about the launch party on Feb 2nd?
The very idea of this launch party is to introduce organizers and partners to medias and public, to explain the main challenges and the tools at disposal & to tackle those. It's also the occasion to start ideation and networking. You can find full program HERE.
Tick tock. Tickets are almost gone…
There are just a few tickets left so if you know others who would like to join us, send them to Eventbrite to get the last set: https://www.eventbrite.com/e/hack-belgium-launch-party-tickets-30074055309. Start the ideation and networking early.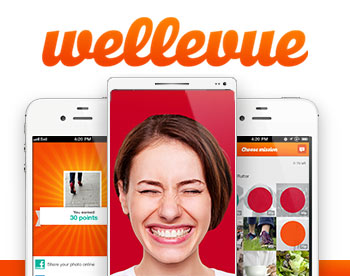 For the launch party Hack Belgium have partnered with the good folks at Wellevue, a fun app where you can view all the challenges, share your big ideas with other attendees and gather pictures from the event. Every attendee has a profile waiting for play, so jump in!
How to login to the app:
Download the Wellevue app from Apple Store or Google Play Store.
Open the app and tap on the text under the first log-in screen, to go to the Domain login screen where it says "Enter domain" and "Access code".
Enter the following login info:
Enter domain: HACKBELGIUM
Enter accesscode: 0032
In the list of names, please find and select your name.
You can later add a profile picture in settings.
You will find two games waiting for you in the menu option New games. Even more games will appear on the event day, Thursday, February 2nd.