To get the best from Hackapost, EnCo invited participants to join the Proximus Headquarters for a Q&A session one week before the official competition. These Hackers could receive their LoRa Starter Kit in advance along with quick demos and presentations.
Welcome to Hackapost !
Simon Vanhoucke, Senior Innovation Manager at bpost, welcomed the highly motivated team ready to hack his company's assets with IOT Big Data and Cloud.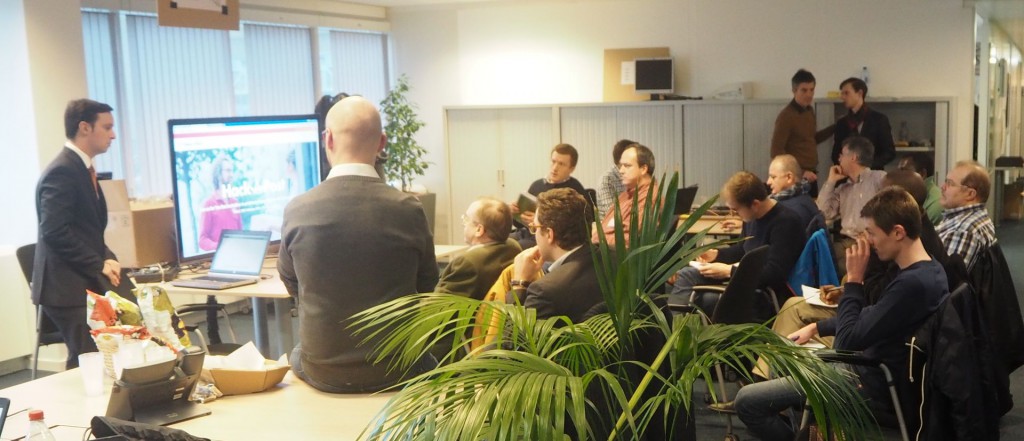 Bpost's assets form an incredible amount of potential data for the Hacker. There you can find human beings -12.000 postmen ensure 10.000 rounds a day- together with a fleet composed of cars, trucks, bicycles and motorbikes covering over 600.000 km every day, a network of buiding including postoffices and post points along with a network of red mail boxes and lockers. In addition to put sensors on everything, hackers can rely on mobile devices -Android- carried by postmen and their great knowledge of local rounds. We can wait to see how hackers will imagine new services and uses for this incredible workforce.
Find the description of bpost's assets here
All Thinks Talk : And There was Light
Then StefaanTop, COO & CCO at AllthingsTalk, offered the audience a short introduction on how to quickly use the LoRa Starter Kit. The LoRa Starter Kit powered by Proximus is produced by the Company AllThingsTalk, every developer can by one on their store. The AllThingsTalk Cloud offers an easy way to plug sensors onto the web and start using it. In his presentation, Stefaan showed how a "light sensor" could be turned on and off remotely by using iPhone gestures. A participant in the audience connected his iPhone on the Smartliving website using a QR Code. After a quick calibration, the light could be turned on and off simply on dragging the iPhone from the table or landing it there.
EnCo Platform update 1.3
Then it was finally time for Proximus EnCo to present the EnCo Platform. Still in a beta stage, this developer portal offers multiple assets and a very powerful API management tool. Gabriele Bozzi, Innovation Manager at Proximus, and his team of developers proudly showed what was coming with the 1.3 update that was pushed just in time for the Hackathon. You can find the details in a another blog post here. Cloud connectivity, Freeboad interface, multiple sensors management, and so much more amazed the audience.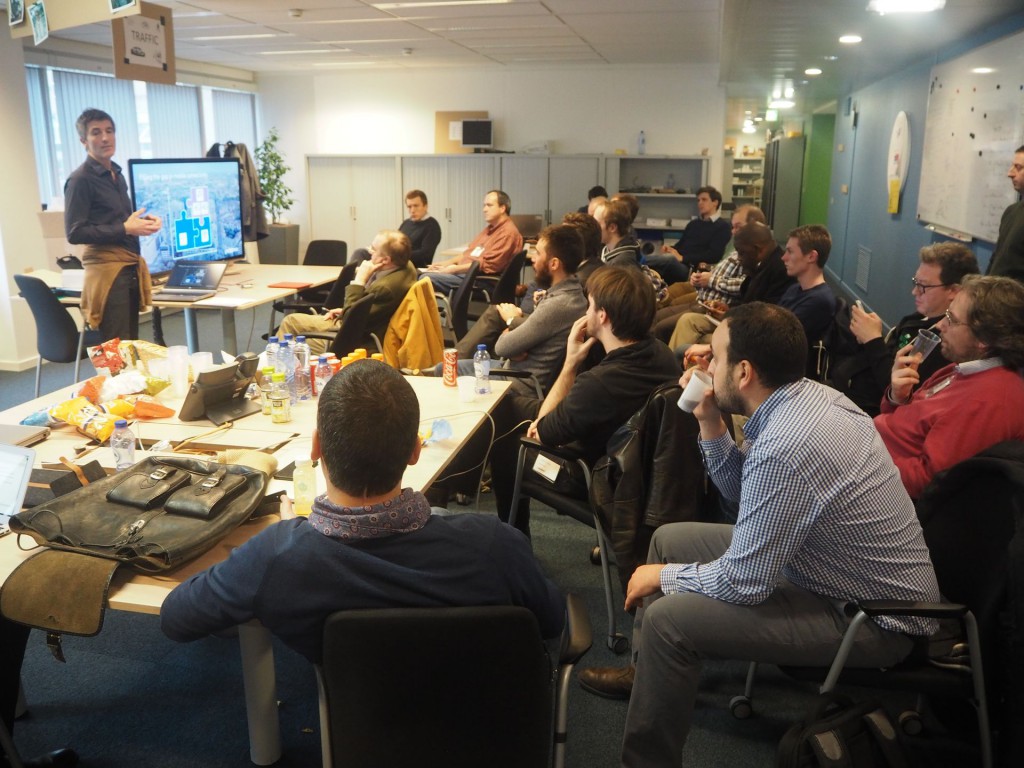 Questions then were alo very interesting showing developers interest. The only tricky point was about the matching that will take place at Hackathon. On the morning of the first day, the 17th, Business Pros will be able to pitch their ideas to the developers without a team or a concrete project. We discussed on how we could make the matching a little bit in advance and anticipate this critical moment in the coming Hackapost.
Unboxing Time !
This Q&A session was a great success. With 15 LoRa Starter kit distributed and as many teams gathered, the participants were very positive. It was the occasion to meet the ones who were engaging to our Hackapost, what were their demands and expectations. We could explain things properly, introduce ourselves directly and deliver the LoRa starter kits by hands. Our visitors were excited to receive their kit and we could even see some feedback on twitter with #Hackapost and with blog posts thanks to Philippe Back here and here .
#Hackapost Allthingstalk LoRa #IoT kit contents https://t.co/ujgOpf3HWr pic.twitter.com/Fh5gFcm8G7

— Philippe Back (@philippeback) February 13, 2016