The EnCo AR Viewer is an Android App that allows you to display values like temperature, shocks or level in Augmented Reality. It's the perfect way to demonstrate the power API's in an Internet of Things context. At EnCo, we already used it to develop inspiring demos in health, logistic or smart building contexts. Now it's EnCo users' turn to use it the way they want !
The EnCo AR Viewer is the official AR demonstrator for EnCo.io users. Starting today, you can download the app on Google Play store for free here.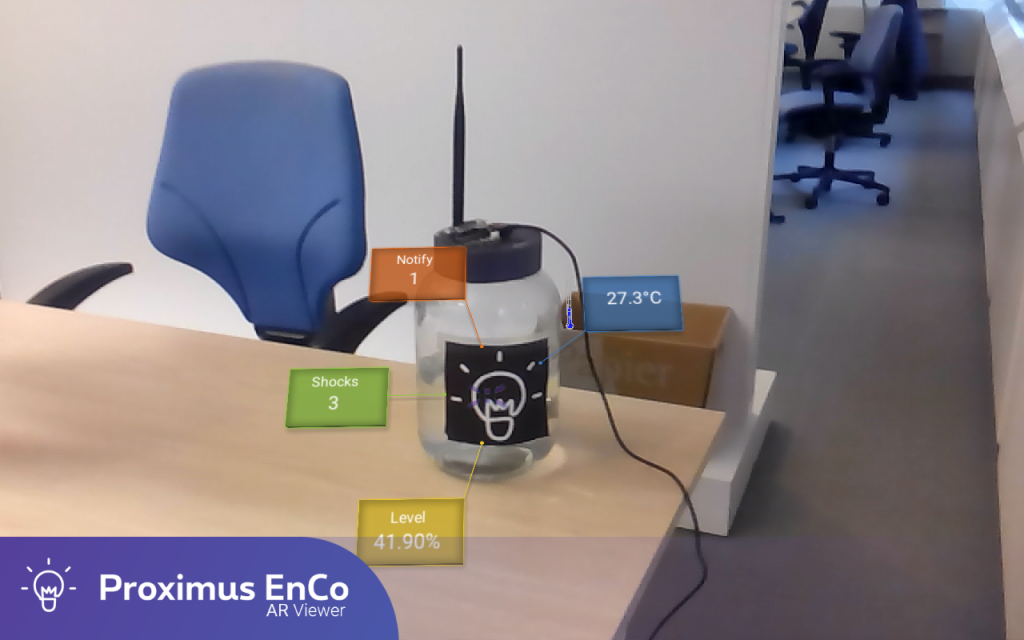 In order to use it, you need an EnCo account and a device sending data via Sensor-as-a-Service API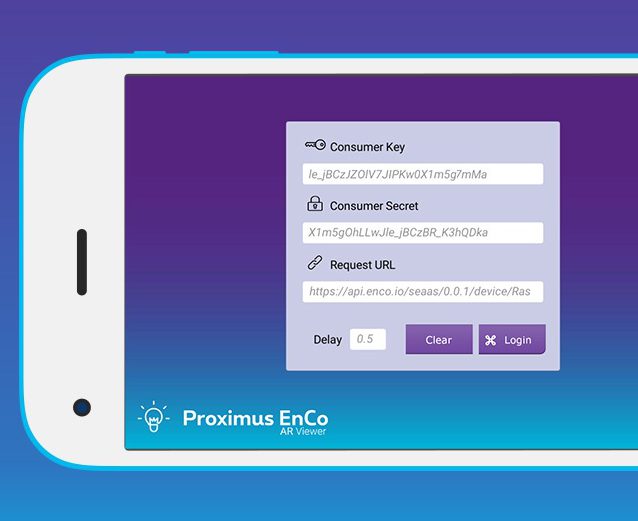 Use your EnCo credentials to log in and our logo as target to then display the information coming from your IoT device in augmented reality. For further details on where to get the credentials you need to provide and which image to use as target, go to documentation here.
Today mark the initial release of the App and only in Google Play Store. The app, like EnCo, will evolve with time. An iOS version is under development and both version will evolve with time to ease the user experience and allow multiple device detection.